We're pleased to offer the following services at Heritage Acres Veterinary Services:
Vaccinations, Surgery, Wellness Exams, Puppy and Kitten Care, Pain Management, Digital X-Rays, Dental Care, Fully Stocked Pharmacy, Euthanasia Services, Senior Pet Care, and much more.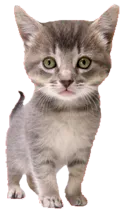 Our receptionists and team will attempt to accommodate all requests to the best of our ability. If you feel you have an emergency with your pet, please call us, so that a staff member can advise you on your particular emergency.
Types of Pets Seen